Log Cabin Cross Throw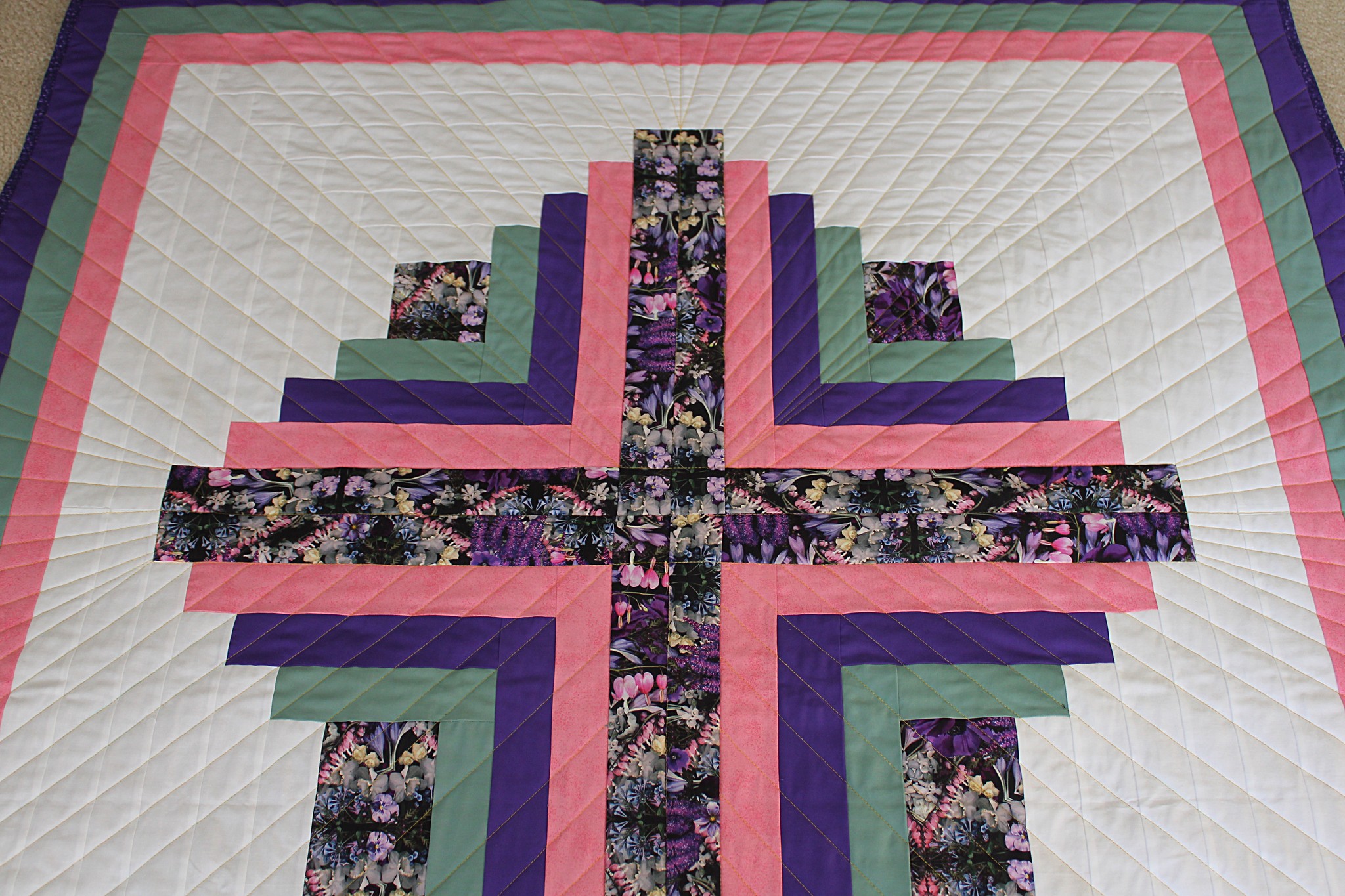 This is a large Log Cabin Cross Throw (it measures 60" x 82") that my sister Iris and I made. It features a floral print in the center of the cross echoed with complimenting colors of coral, light sage green, purple and the same floral print repeated. It is bordered with the same solid colors. The back and binding is made from our Petal Flow Purple quilt backing. I quilted it in Sunrays with gold thread and it has our soft Hobbs Heirloom 80/20 batting inside. This one is for sale in our shop for $400 if you are interested in it. We accept credit cards and will gladly ship via USPS Priority Mail.
Comments are closed.