Next Class July 2nd!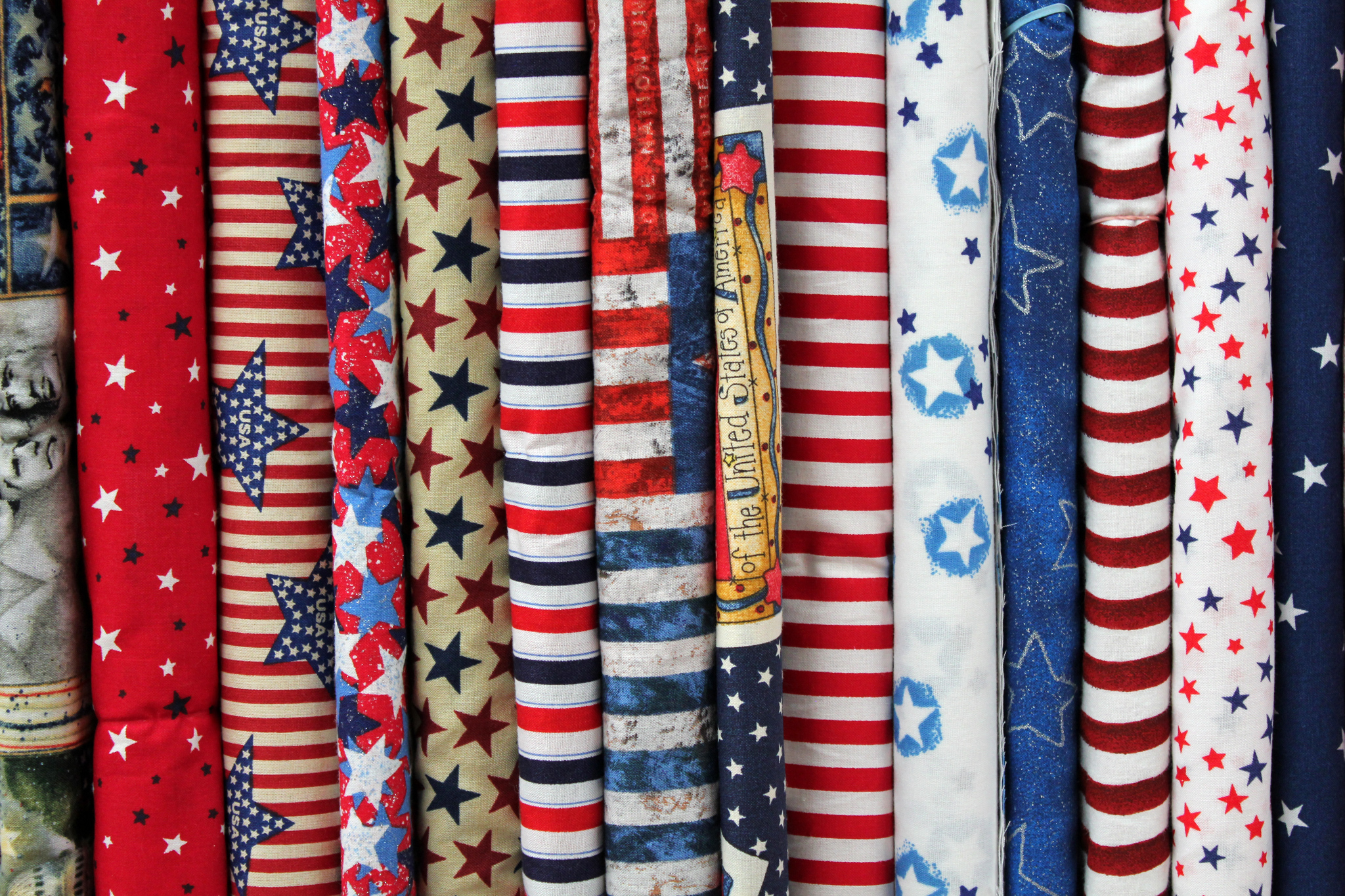 Our next quilt piecing class is scheduled for July 2nd at 2 PM central time.  We will be learning how to make a Pinwheel Block.  The class fee is $25 which includes all of the materials to make the block.  Call or come by the shop to register for the class. We'd love to have you!
We have a wide assortment of wonderful cotton prints for only $5.00 a yard and colorful cotton solids for $4.00 a yard.  We also have many different prints in Fat Quarters for $1.00 a piece, bundles of 10 are $9.50.  Charm Packs of pre-cut squares are available in 3 1/2″, 4 1/2″, 5 1/2″ and 6 1/2″ sizes.  Top quality 108" wide cotton quilt backing material in a range of colors and prints is just $10 per yard.  Beautiful fabric at great prices, quilting how to classes and friendly people, what could be better?
Lady Bird Quilts offers professional longarm quilting services at reasonable prices.  If you have a quilt top you would like to have quilted come see us at the shop on Saturday or give us a call at 850-329-8276.
We are well worth the trip!  Lady Bird Quilts & Fabric is open from 9 to 4 every Saturday, we are located on the four lane at 7161 Highway 90 in Grand Ridge, Florida.  Just look for the Lady Bird Quilts sign!