Bountiful, Beautiful Batiks!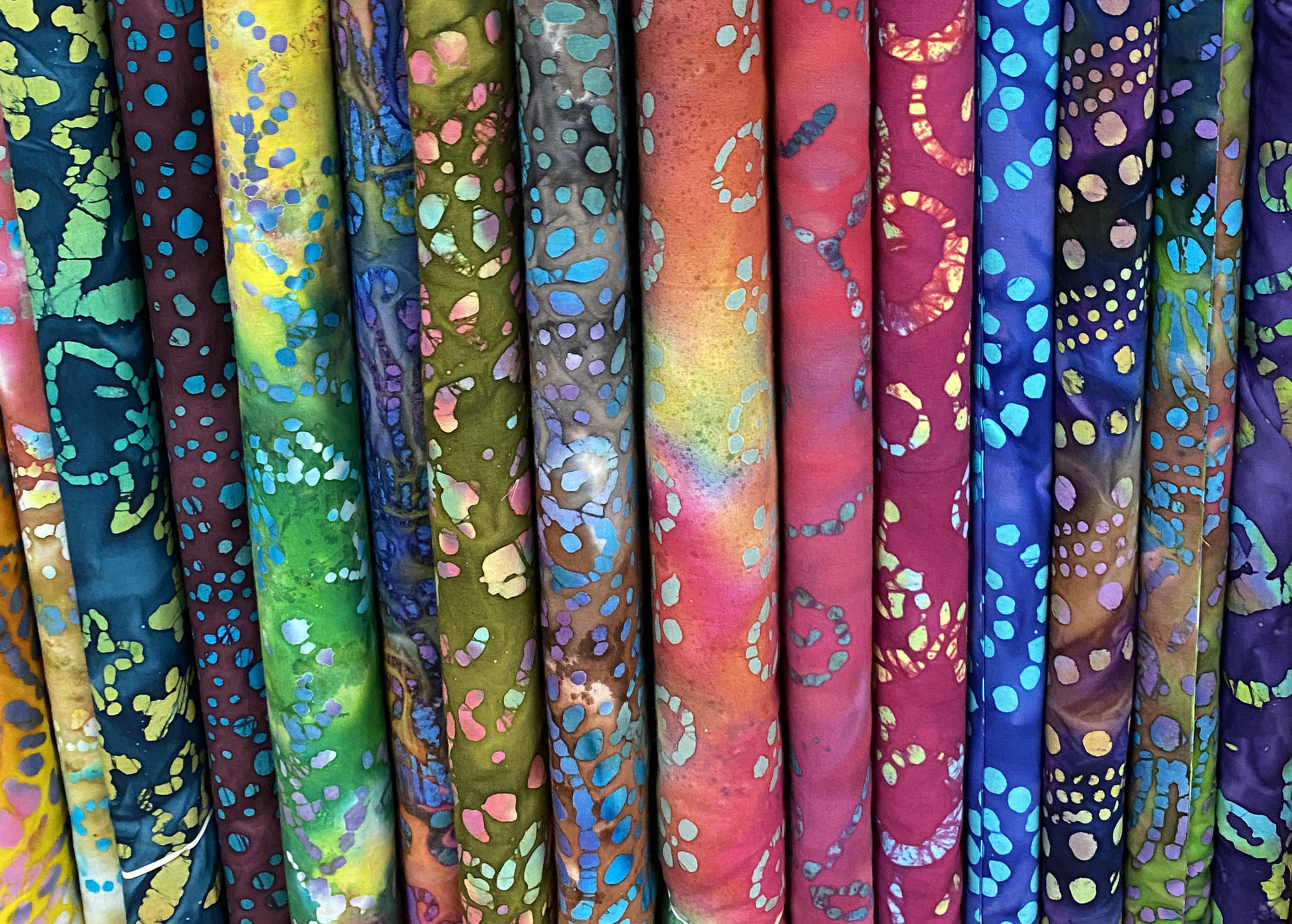 Lady Bird Quilts has lots of Beautiful Cotton Batiks!
Only $5.00 and $6.00 a yard!
We have all kinds of prints, so many colors of solids, and a wide selection of quilt backing all in top quality 100% cotton for prices that will make you jump for joy! Take a pleasant drive out in the country for a visit to the little Fabric & Quilt shop that can! 🙂
You Always Find Low Prices at Lady Bird Quilts!
Cotton Solids – $6.00 to $7.00 per yard
Cotton Prints – $5.00 to $7.00 per yard
Batiks – $5.00 to $6.00 per yard
Licensed Prints – $9.00 per yard
108" Quilt Backing – $12.00 per yard
96" Hobbs Heirloom 80/20 batting (Natural) – $9.00 per yard
108" Hobbs 80/20 batting (White or Black) – $9.00 per yard
Fat Quarters – $1.00 each, bundles of 20 for $19.50
Layer Cakes – 42 10" squares for $22.99
Jelly Rolls – 40 2½" strips for $19.99
If you have a quilt top ready to quilt, we would love to quilt for you! With our APQS Millennium longarm machine and IntelliQuilter system, we can stitch intricate designs with exceptional precision.
Lady Bird Quilts is located two miles south of Greensboro at 2029 Bristol Highway, Quincy, FL. Just look for the big Fabric & Quilts sign on our shop!