New Cabinets, New Fabric!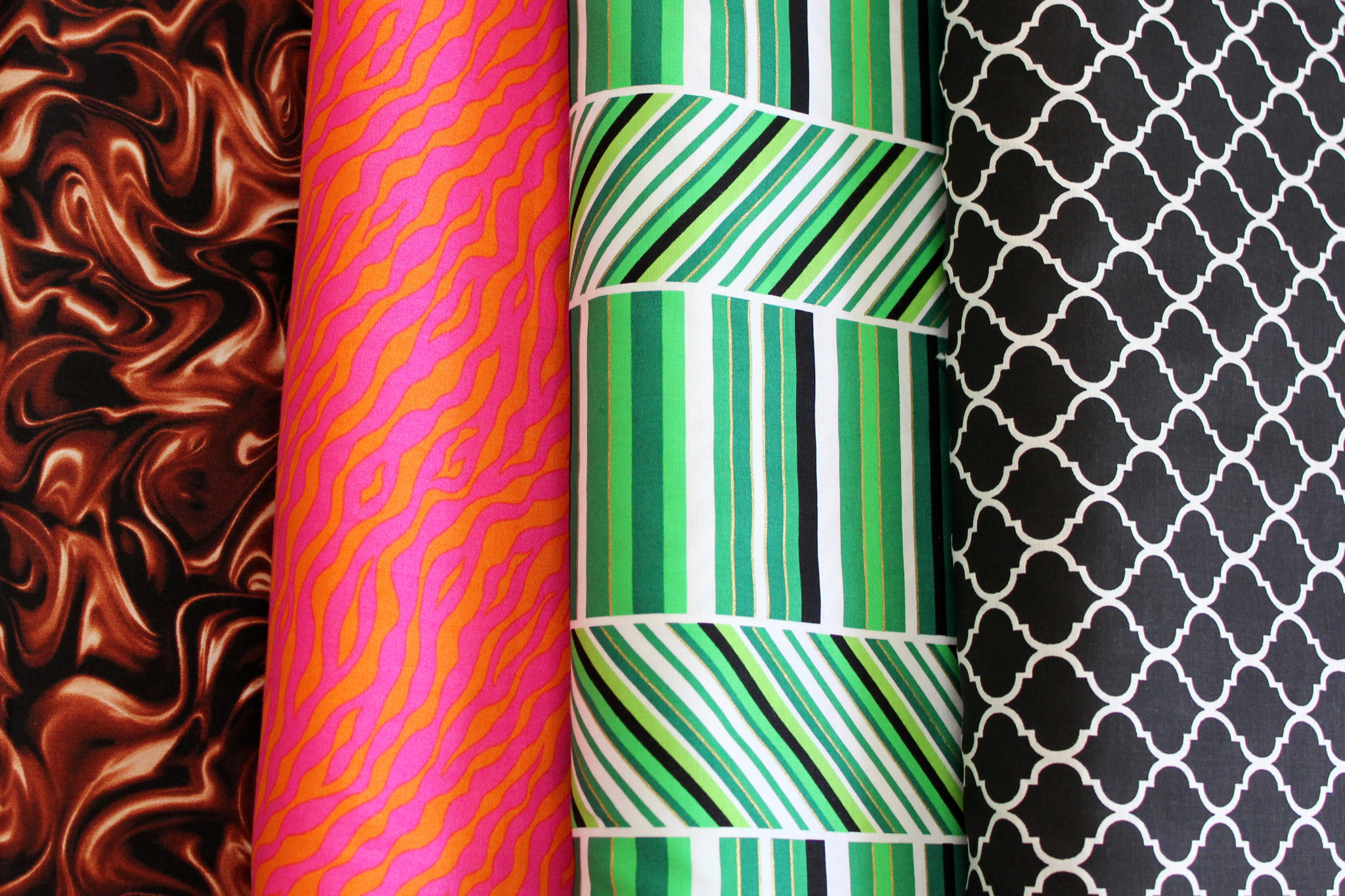 We just got in 30 new bolts of stunning fabric by Benartex and Kanvas Studio to help fill up our 4 new cabinets we just installed. These prints just pop!  They are priced at just $5.00 a yard, the same as most of our prints.  We sell fabric by the yard as well as Fat Quarters, Charm Packs and Jelly Rolls which are a roll of 40 color coordinated 2 1/2" x 44" strips, which reminds me…  We have new Jelly Rolls and Fat Quarters too! Jelly Rolls are $19.99 each.  Fat Quarters are $1.00 a piece, with bundles of 10 for $9.50. Charm Packs of pre-cut squares are available in 3 1/2″, 4 1/2″, 5 1/2″ and 6 1/2″ sizes.  Top quality 108" wide cotton quilt backing material is only $10 a yard.
Do you have a quilt top that is ready to be quilted?  Lady Bird Quilts provides Longarm Quilting services in a wide range of styles and designs.  We can make your quilt look it's best!  Bring your quilt top to the shop on Saturday for an estimate.
Come visit and see whats new! If you have a fabric, sewing or quilting question, just ask us.  Feel free to give us a call at 850-329-8276.  We are open every Saturday from 9 am until 4 pm central time at 7161 Highway 90 in Grand Ridge, Florida.  Just look for the Lady Bird Quilts sign!